Schwarzenegger attacked with drop kick at appearance in South Africa
Arnold Schwarzenegger appeared completely unaffected after a man surprised a gym full of people with a flying, two-footed drop kick to the former California governor's back during a public appearance Saturday near Johannesburg, the Washington Post reports.
And if you have to share the video (I get it), pick a blurry one without whatever he was yelling so he doesn't get the spotlight.

By the way… block or charge? pic.twitter.com/TEmFRCZPEA

— Arnold (@Schwarzenegger) May 18, 2019
Schwarzenegger, 71, was recording a Snapchat video with fans as part of his annual Arnold Classic Africa event when the unidentified assailant ran toward him and threw himself feet-first at the Terminator. Video shows Schwarzenegger jolt forward but stay on his feet as the man hits him and falls to the ground, where he was quickly subdued by a security guard.
"I only realized I was kicked when I saw the video like all of you." Schwarzenegger tweeted shortly after the attack. "I'm just glad the idiot didn't interrupt my Snapchat."
Thanks for your concerns, but there is nothing to worry about. I thought I was just jostled by the crowd, which happens a lot. I only realized I was kicked when I saw the video like all of you. I'm just glad the idiot didn't interrupt my Snapchat.

— Arnold (@Schwarzenegger) May 18, 2019
The annual Arnold Classic Africa event is bringing together 24,000 athletes for three days of competition in the affluent Johannesburg suburb of Sandton. In another tweet after the attack, Schwarzenegger urged his followers to ignore his assailant and instead "put this spotlight" on the athletes "inspiring all of us to get off the couch."
As he was being dragged away by the security guard, the kicker apparently shouted, "Help me! I need a Lamborghini!" repeatedly. A site promoting Johannesburg tourism proudly boasts of the exotic cars of Sandton, which it calls "the richest square mile in Africa," but according to sales figures from South Africa's auto manufacturers' association, Lamborghinis are the rarest brand in the country.
In a statement, event organizer Wayne Price said he "believes this incident was carefully planned by the offender, as he is known to the police for orchestrating similar events in the past." Despite this history, Price says, "None of us could have foreseen that something like this could have taken place."
The statement goes on to say that Schwarzenegger has no intention of pressing charges against the drop-kicker. "He views this as an unfortunate event by a mischievous fan."
Do me a favor: instead of sharing the video of the guy who wants to be famous, watch some of our @ArnoldSports athletes like this young hero proving that fitness is for everyone who deserve to be famous. They're on my Snapchat. pic.twitter.com/EuMynJ7t1n

— Arnold (@Schwarzenegger) May 18, 2019
Horse runs Preakness without a jockey
The Preakness featured a riderless horse that threw his jockey out of the gate, but kept running. 
Bodexpress tossed his jockey, John Velazquex, and kept running around the track as the other horses and jockeys ran the race. 
An outrider tried to swoop in at the top of the stretch and corral Bodexpress, but the horse sped up and passed a few competitors near the finish line and kept going. Technically, Bodexpress gets a did-not-finish.
"He wasn't behaving well," said Velazquez, who added he's fine and would not seek medical attention. "When the doors opened, I was off right from the start and he kind of jumped sideways, and I had my feet out sideways and I lost my balance and went out."
It was yet another bizarre scene in a Triple Crown season full of weirdness. Two weeks ago, the first-place horse at the Kentucky Derby, Maximum Security, was disqualified for interfering. The second-place horse, Country House, didn't run in the Preakness — the first time that race didn't have the Derby winner running since 1996. 
War of Will won the Preakness. Mark Casse was the winning jockey.
'SNL' season finale: Leslie Jones takes on Alabama's abortion ban
Though the "Saturday Night Live" season finale opened with members of the Trump administration singing a corruption-themed parody of Queen's "Don't Stop Me Now," the episode's most heated political moment arrived during the "Weekend Update" segment.
"Blessed be the fruit, Colin," Jones greeted Colin Jost as she entered, wearing the red cloak and white bonnet outfit recognizable as the attire of handmaids (fertile women forced into childbearing enslavement from Margaret Atwood's 1985 novel "The Handmaid's Tale" and its Hulu adaptation).
"Well, basically, we're all handmaids now," Jones said, adding: "This is how it starts. I'm out living my life, and then I see on the news (that) a bunch of states are trying to ban abortion and tell me what I can and can't do with my body.
"Next thing you know, I'm in Starbucks and they won't take my credit card because I'm a woman – instead of the regular reason, which is, I don't have no money on there." (In "The Handmaid's Tale," women are also stripped of their financial independence.)
Only male Alabama senators voted on Tuesday to pass the country's most restrictive abortion bill, which criminalizes the procedure in nearly all circumstances, including rape and incest. The audience booed as Jones, who had taken off her cloak to reveal a black T-shirt with the word "MINE" pointing toward her uterus, called attention to the senators's gender after a grid of their faces appeared on screen.
"This look like the casting call of a Lipitor commercial," she said. "This look like the mug shots of everyone arrested at a massage parlor … You can't control women because I don't know if y'all heard, but women are the same as humans."
Jones criticized women – including Alabama's first female Republican governor, Kay Ivey, who signed the antiabortion bill – for "going along with this."
The fact that eight states are doing this means "this really is a war on women," Jones concluded. "And if you're a woman out there and you feel scared or confused, just know that you're not alone. There are so many women out there who've got your back."
Family mourns at funeral for Metro East football standout, killed at party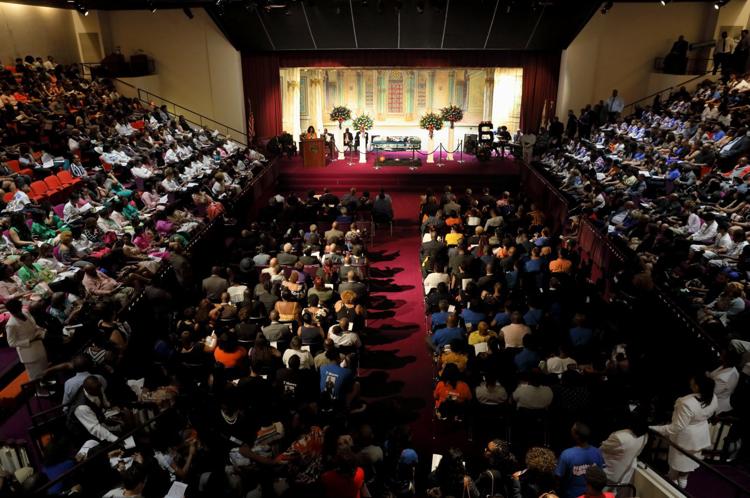 At 14, Jaylon McKenzie was so fast and smooth that Sports Illustrated had already immortalized him in the Metro East by predicting he'd be a dominant player in the National Football League some day. The standout was shot at a party late May 4 in Venice after an eighth grade dance and died shortly after.
Friends said Jaylon and a 15-year-old girl who survived were hit by stray bullets when a fight broke out. Neighbors near the scene who had a bullet go through their front bedroom wall said it sounded like automatic weapons were involved.
About 1,000 people packed an auditorium Saturday afternoon at Scottish Rite Masonic Bodies for Jaylon's funeral. A few hundred more were turned away because there wasn't enough space.
Inside, family, friends, coaches and pastors shared stories about how Jaylon was a natural leader and entertainer whose calm demeanor and athletic talents elevated both him and the teams he played on — be it in football, basketball or track.
• Read more: More than 1,000 people gather for funeral of Jaylong McKenzie
'Game of Thrones' finale airs tonight
Eight years after the premiere, the blockbuster HBO series "Game of Thrones" will air its finale Sunday night.
Since the show is based on an unfinished series of books by George R.R Martin, the story's finale is a complete mystery. 
Speculation about who will rule the Seven Kingdoms has been a favorite pastime for years, but tonight, fans will know the answer.
Maybe.
As the Washington Post writes, will Daenerys take the Iron Throne, or will she try to break the wheel? Will Jon Snow have a change of heart after watching his queen/aunt/former lover barbecue a bunch of civilians? Maybe Arya will use her special Faceless Man assassin skills to become her brother to seduce her aunt with the intentions of killing her. (Come to think of it, that sounds like the most "Thrones"-y ending.)
Whatever happens, fans aren't likely to be happy. The last season has sparked disappointment as the series writers ditched character development for action sequences.
Blues play Sunday afternoon
The end game is here for the Blues and the Sharks — it's down to a best-of-three competition to determine who goes to the Stanley Cup finals to face the Boston Bruins. And who goes home.
The Blues bounced back from Game 3, and the missed call on a hand pass, to win Game 4 in St. Louis 2-1.
The series moves back to San Jose. The Blues have a 6-2 road playoff record.
The teams are tied 2-2.
Sunday's game starts at 2 p.m. Central time, and will be on NBC.
Blues and Sharks skate in game 4 of the semifinals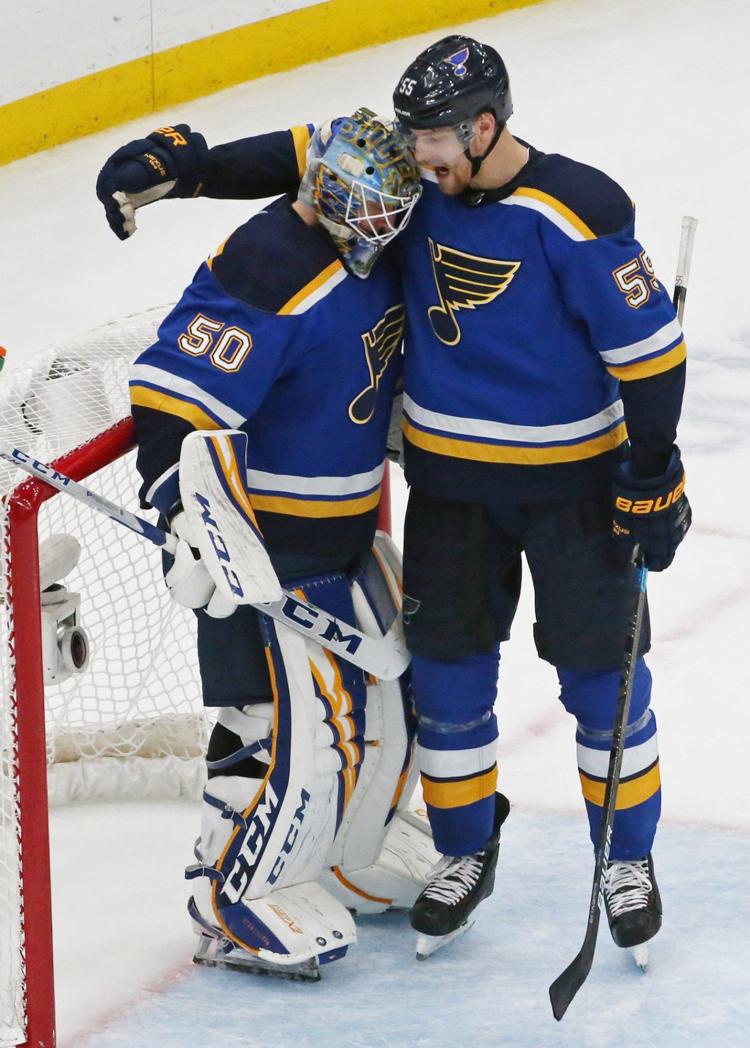 Blues look to redeem in Game 4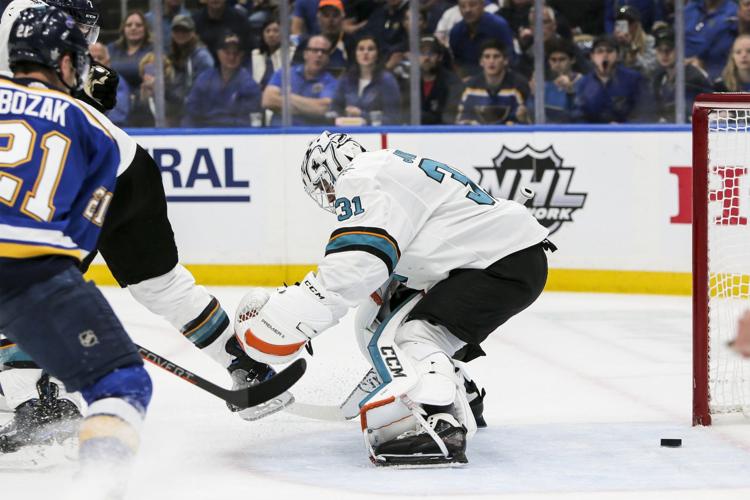 Blues look to redeem in Game 4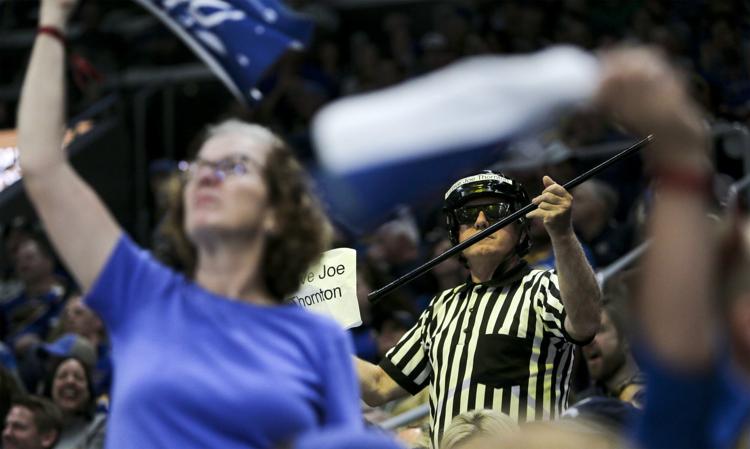 Blues look to redeem in Game 4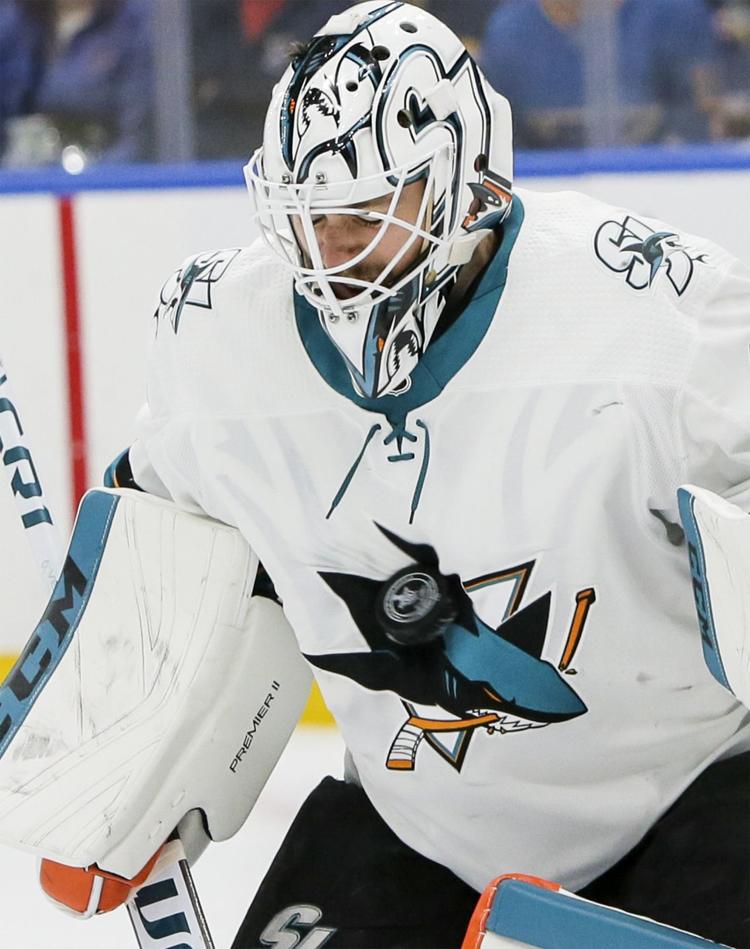 Blues look to redeem in Game 4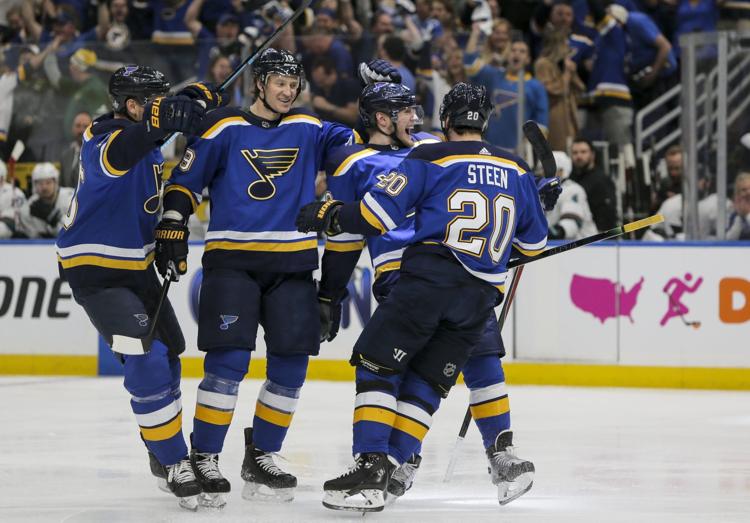 Blues and Sharks skate in game 4 of the semifinals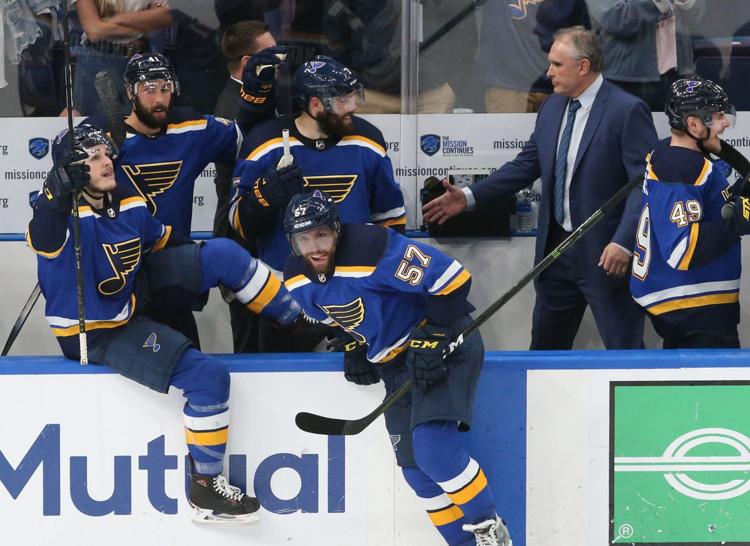 Blues look to redeem in Game 4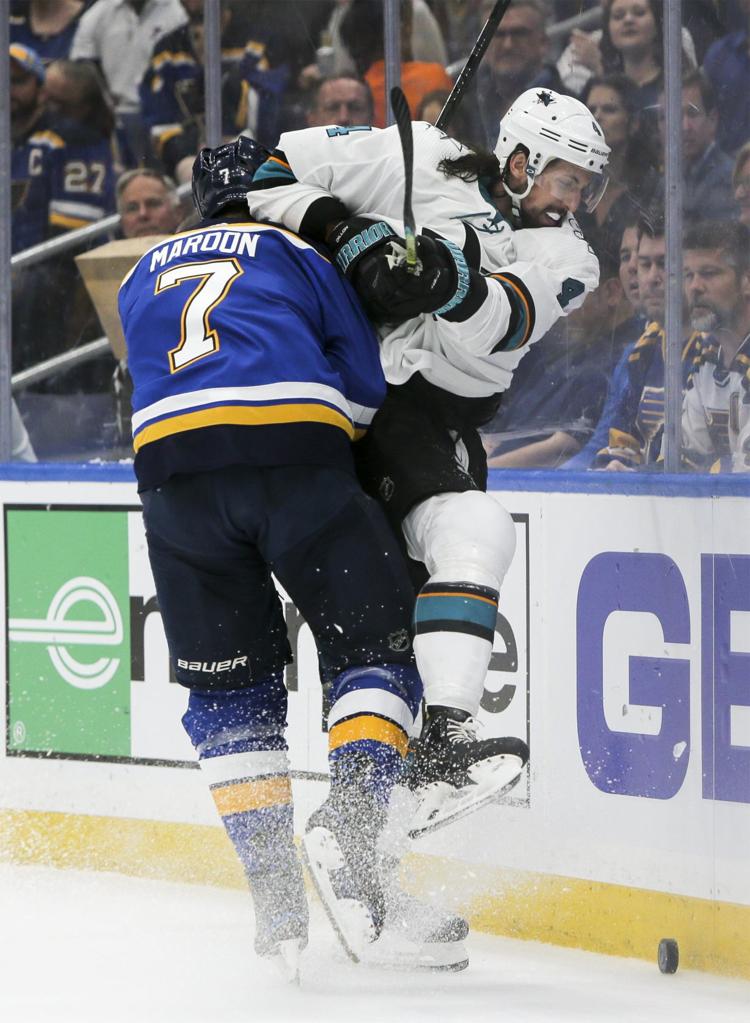 Blues look to redeem in Game 4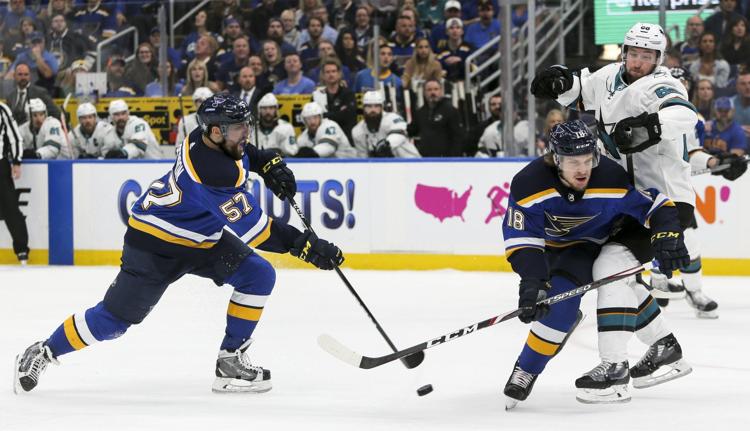 Blues and Sharks skate in game 4 of the semifinals
Blues look to redeem in Game 4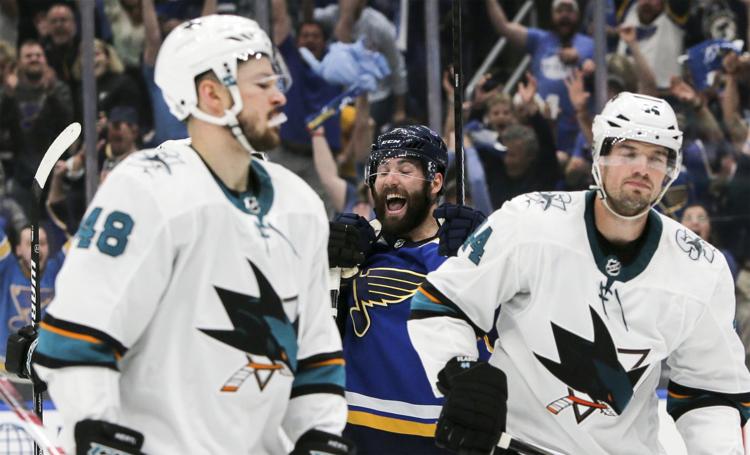 Blues look to redeem in Game 4
Blues look to redeem in Game 4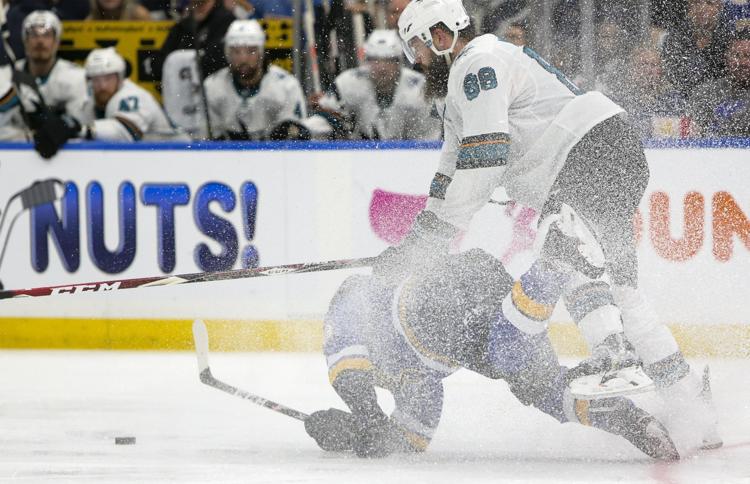 Blues and Sharks skate in game 4 of the semifinals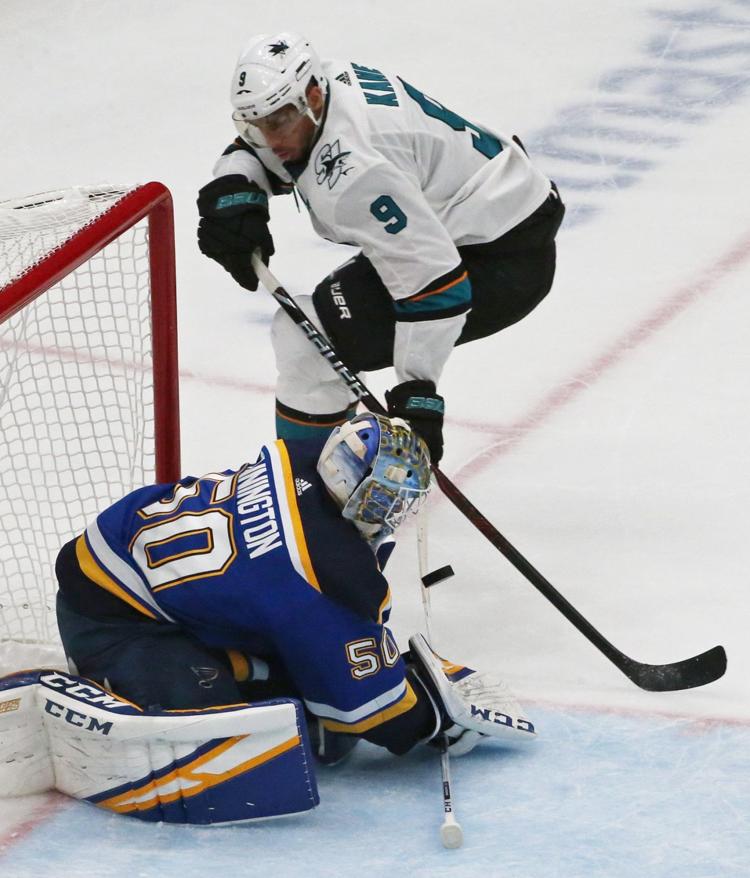 Blues and Sharks skate in game 4 of the semifinals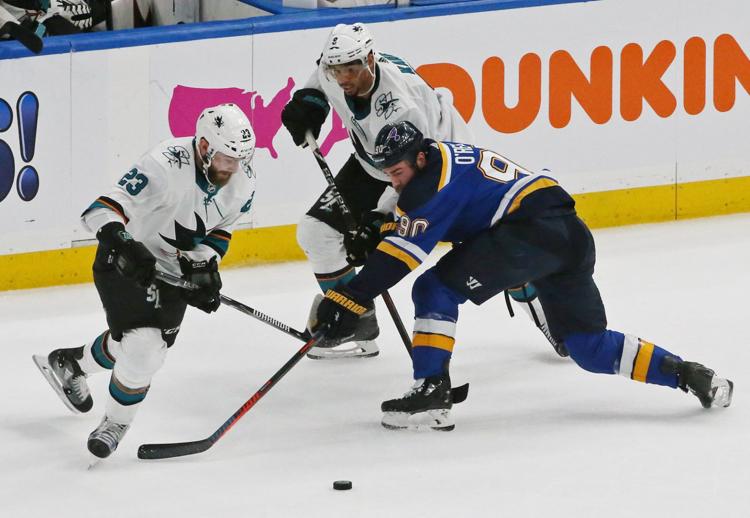 Blues V Sharks Game 4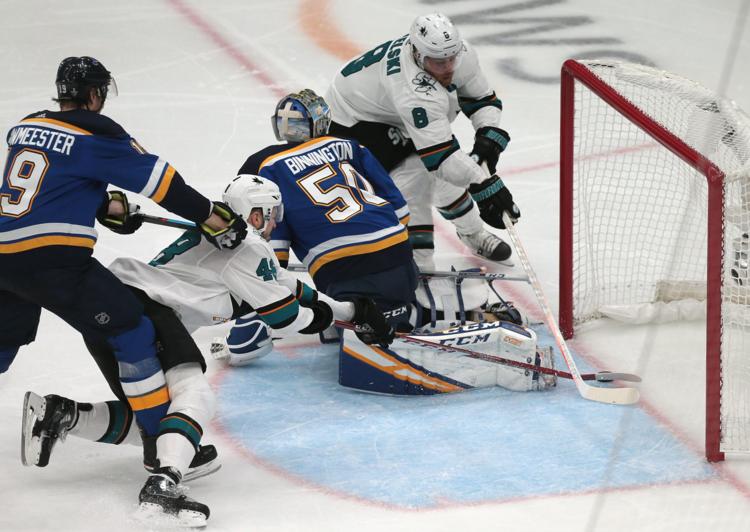 Blues V Sharks Game 4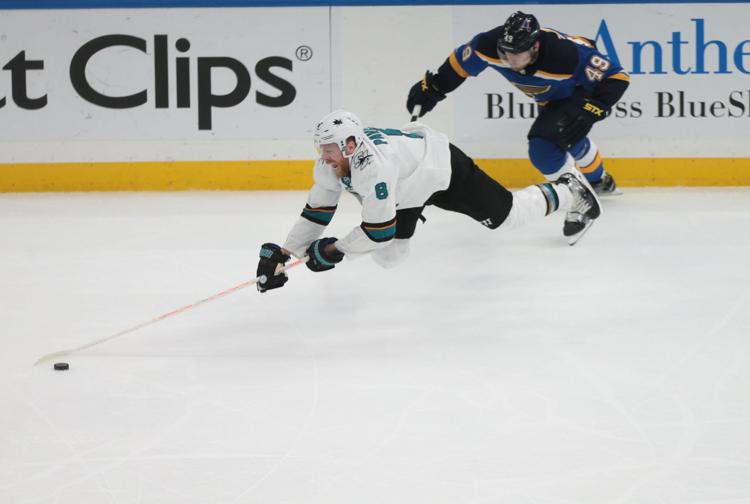 Blues and Sharks skate in game 4 of the semifinals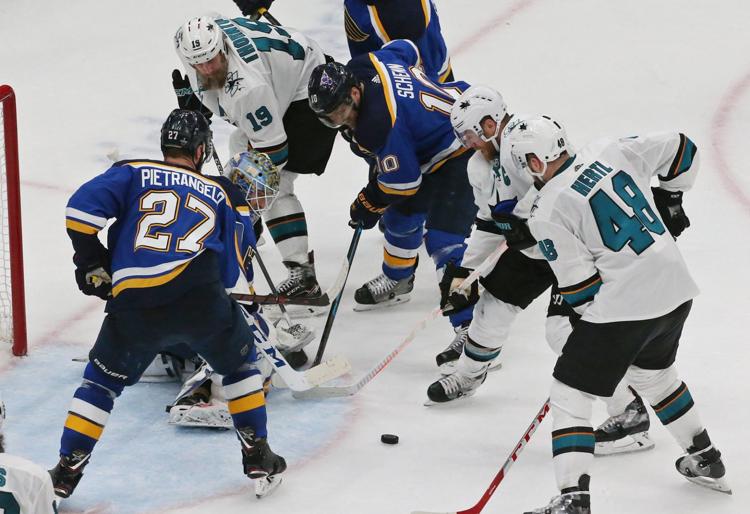 Blues V Sharks Game 4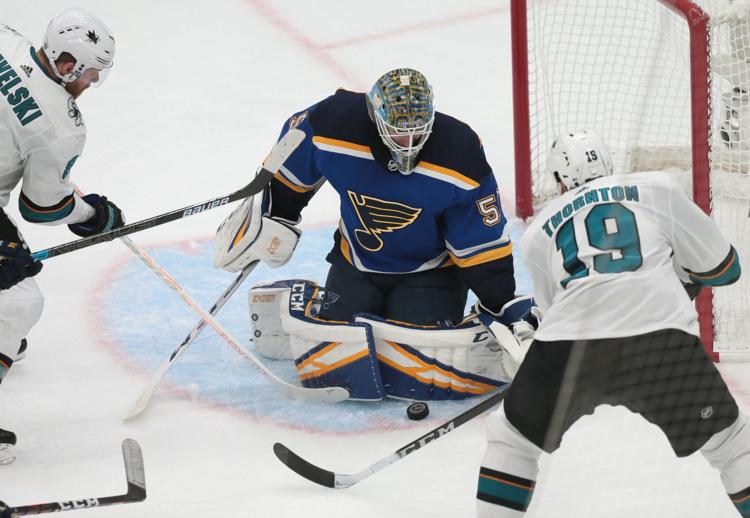 Blues V Sharks Game 4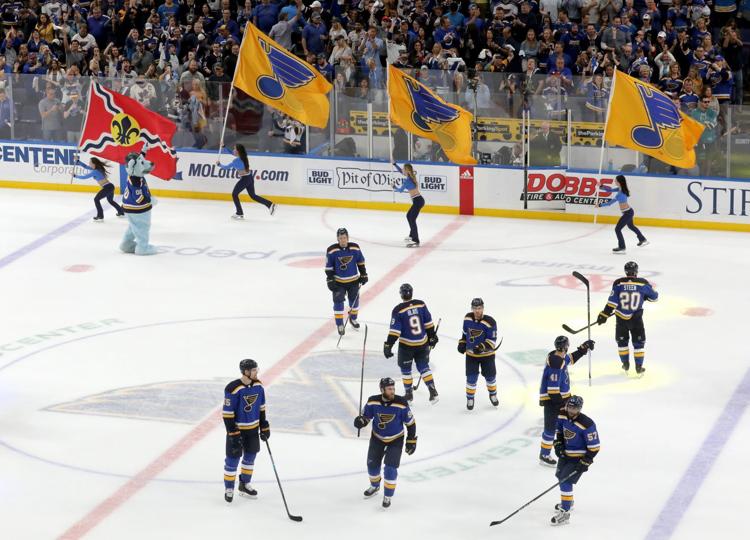 Blues V Sharks Game 4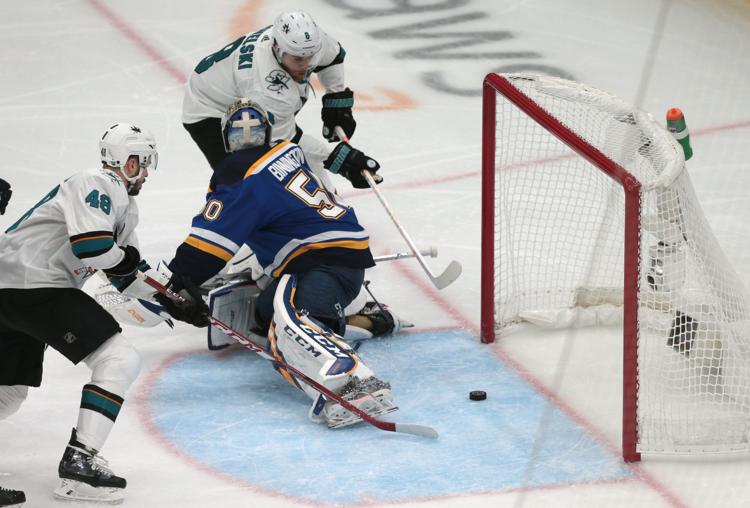 Blues V Sharks Game 4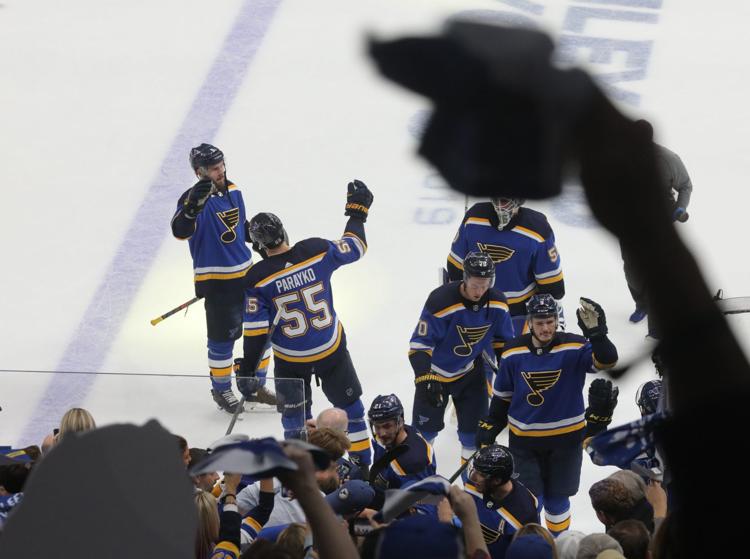 Blues V Sharks Game 4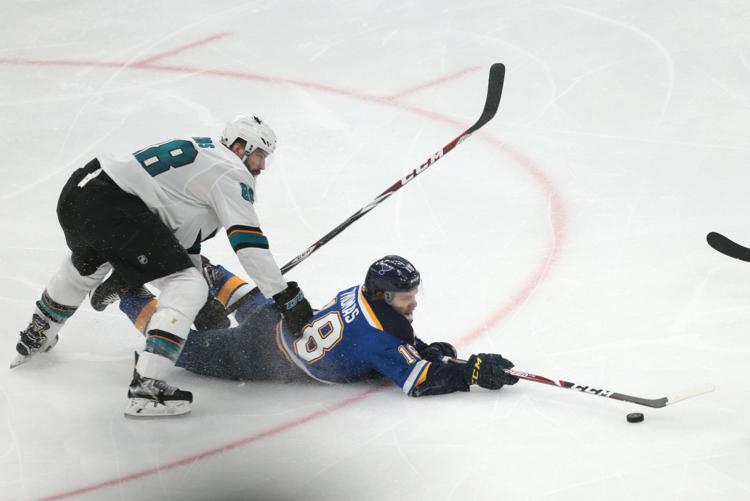 Blues and Sharks skate in game 4 of the semifinals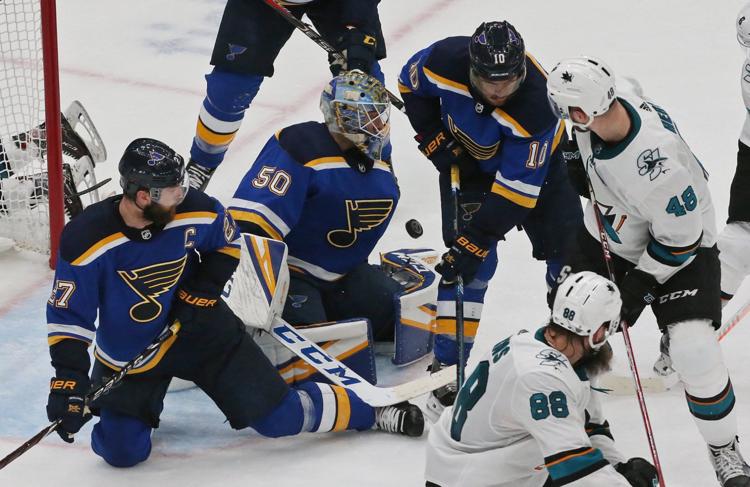 Blues and Sharks skate in game 4 of the semifinals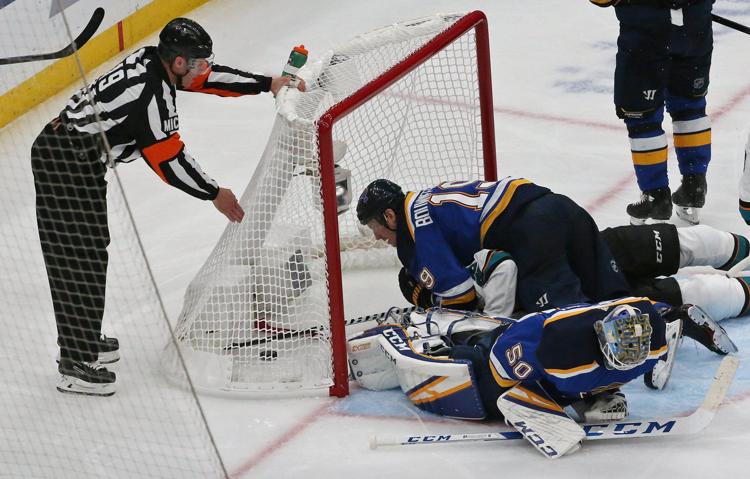 Blues and Sharks skate in game 4 of the semifinals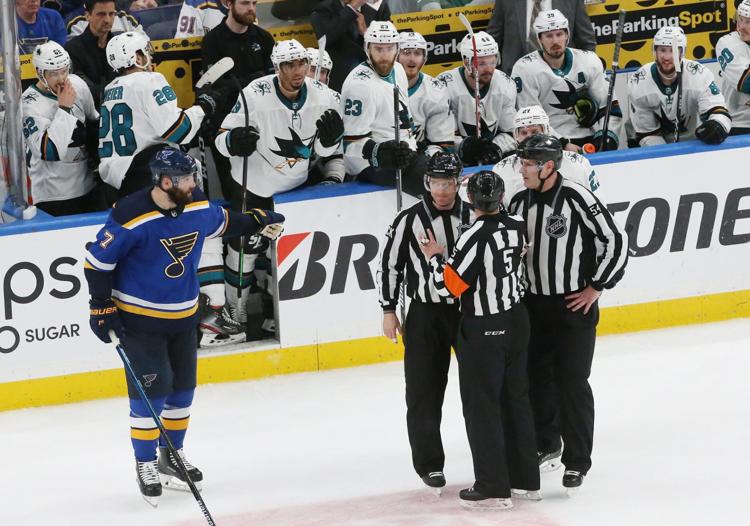 Blues and Sharks skate in game 4 of the semifinals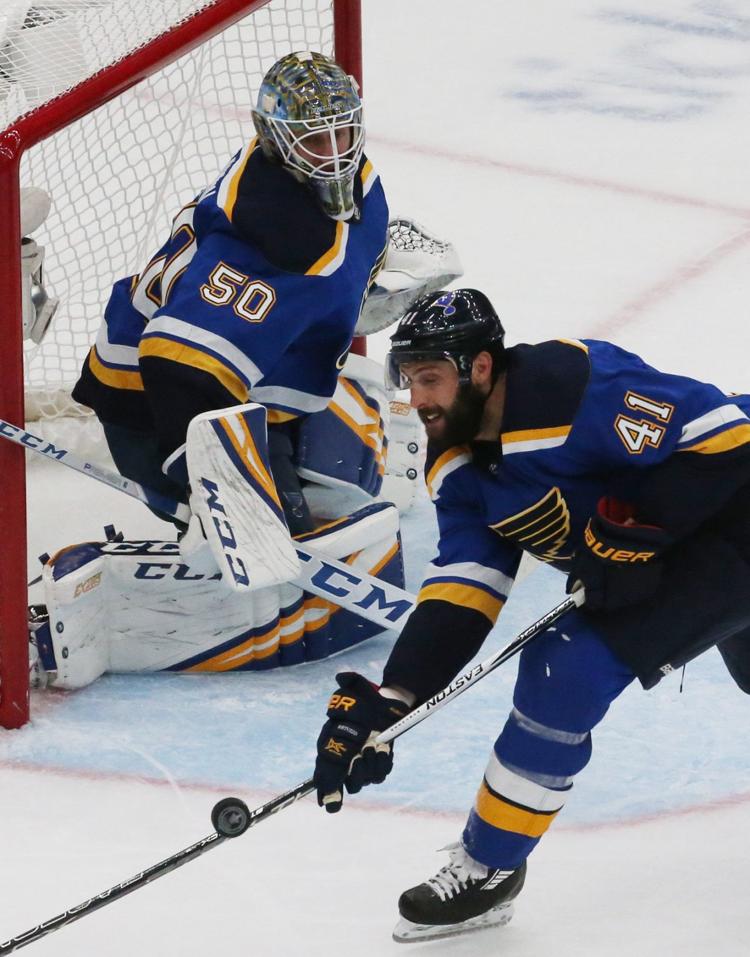 Binnington sparkles again, Blues top Sharks to tie series
Sharks, Blues confident, and even, heading into Game 5
Binnington sparkles again, Blues top Sharks to tie series
Sharks, Blues confident, and even, heading into Game 5
Binnington sparkles again, Blues top Sharks to tie series
Sharks, Blues confident, and even, heading into Game 5
Blues V Sharks Game 4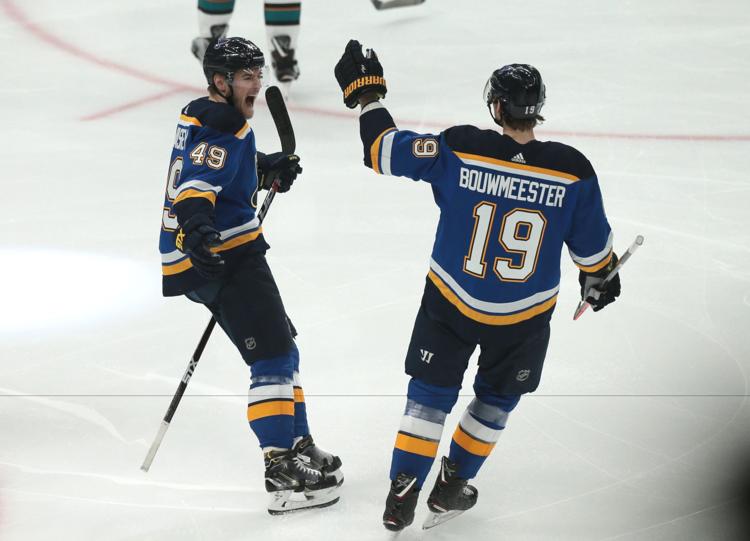 Blues and Sharks skate in game 4 of the semifinals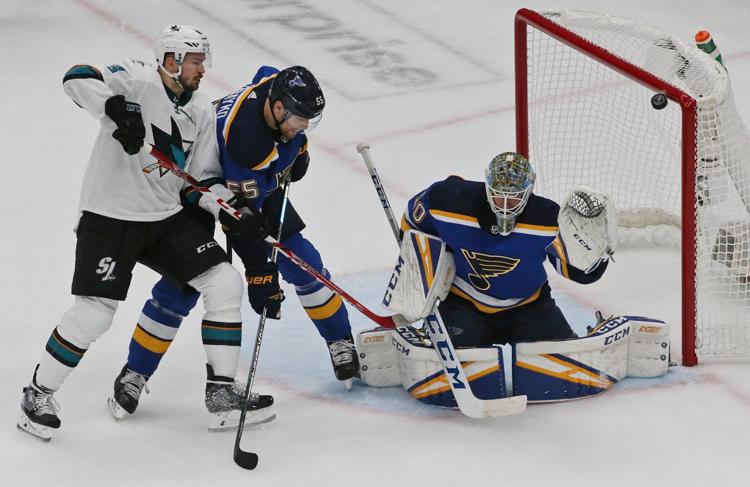 Blues and Sharks skate in game 4 of the semifinals (copy)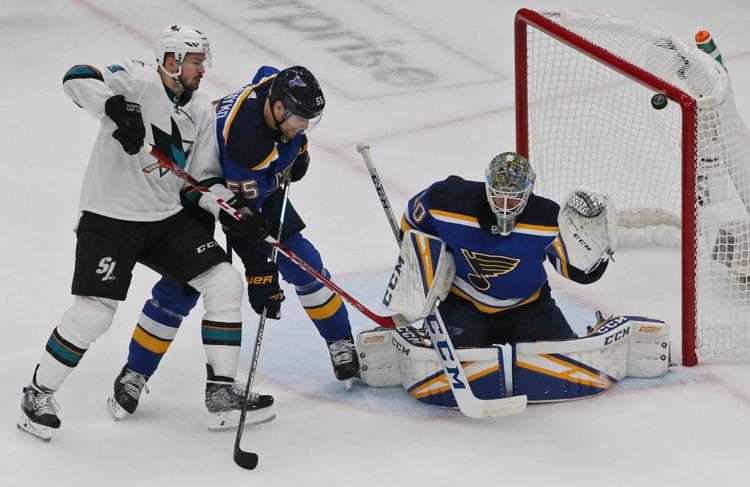 Blues V Sharks Game 4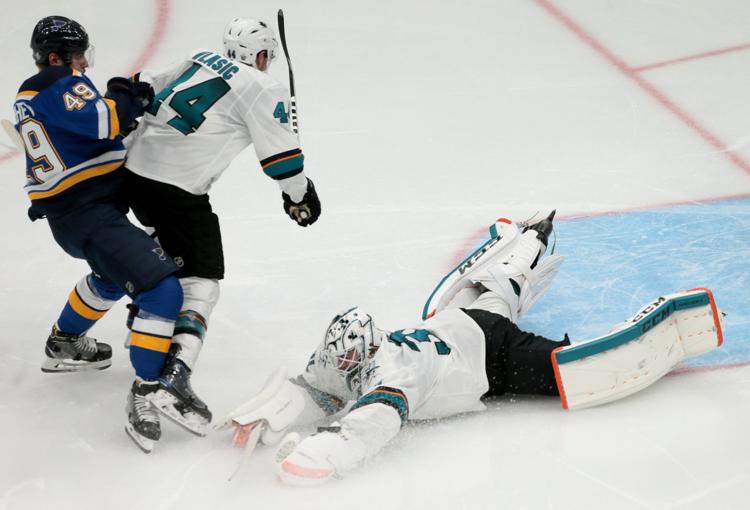 Blues and Sharks skate in game 4 of the semifinals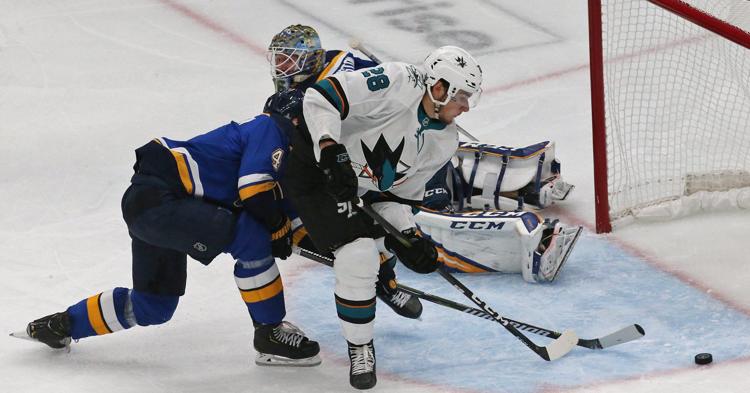 Blues V Sharks Game 4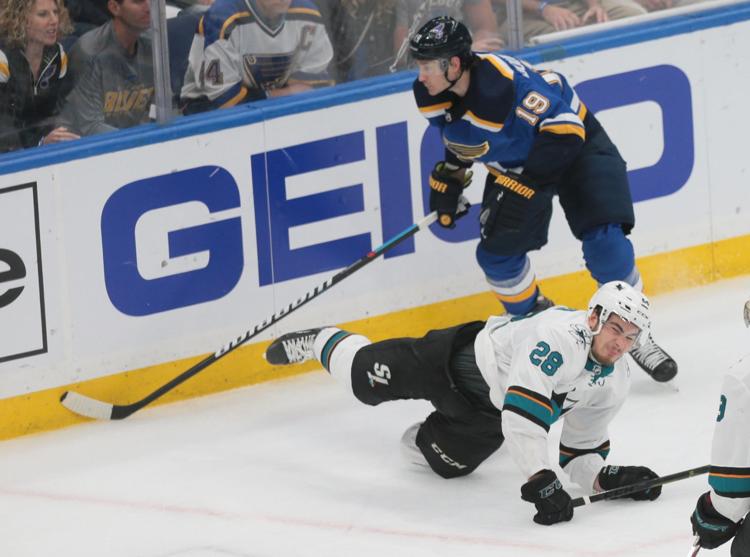 Blues V Sharks Game 4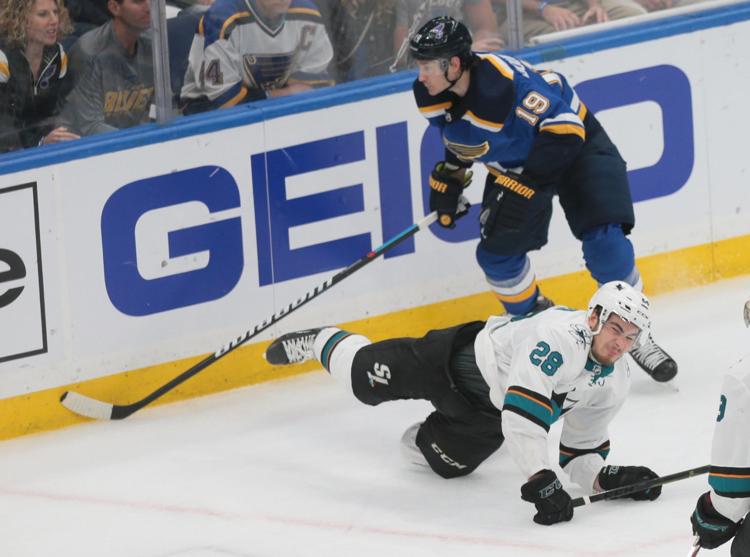 Blues look to redeem in Game 4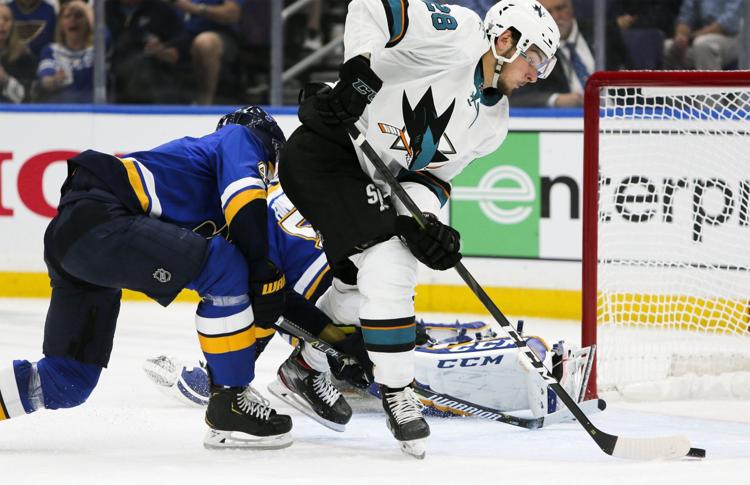 Blues V Sharks Game 4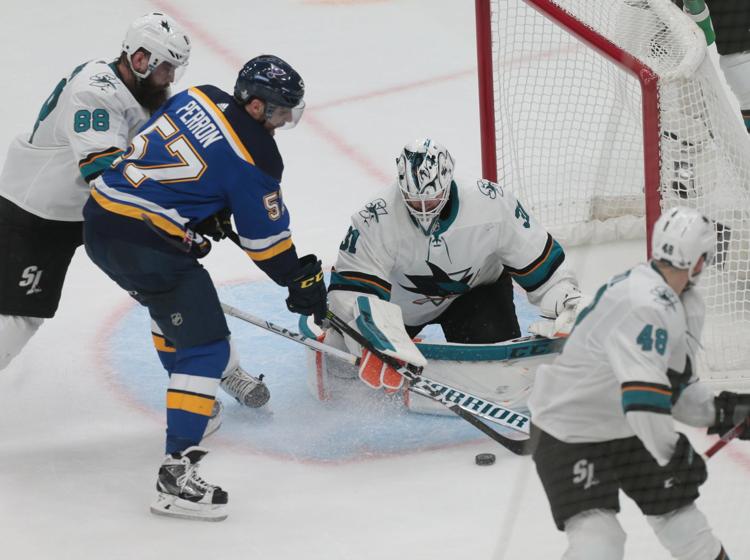 Blues and Sharks skate in game 4 of the semifinals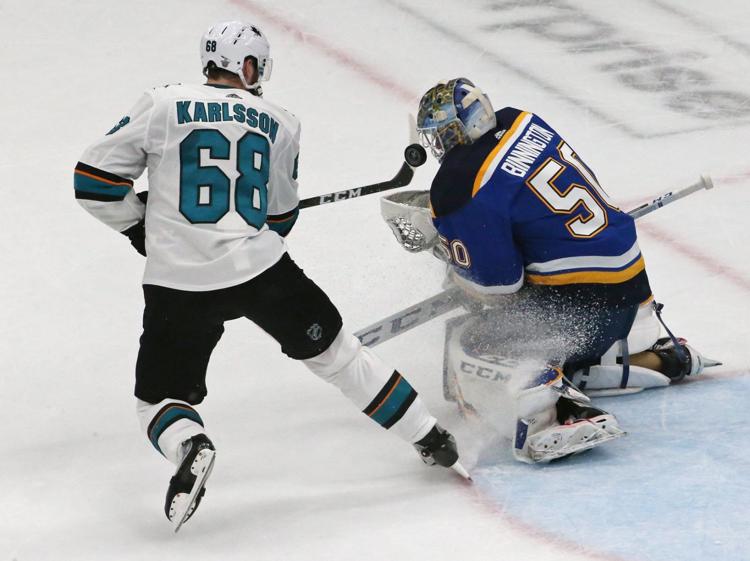 Blues V Sharks Game 4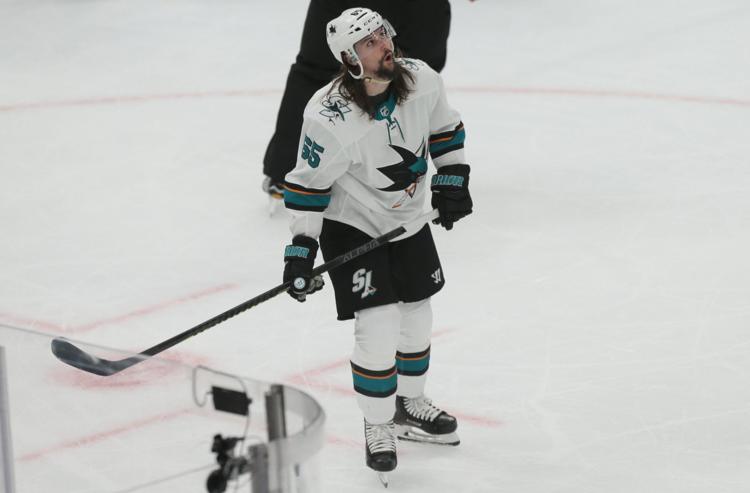 Blues V Sharks Game 4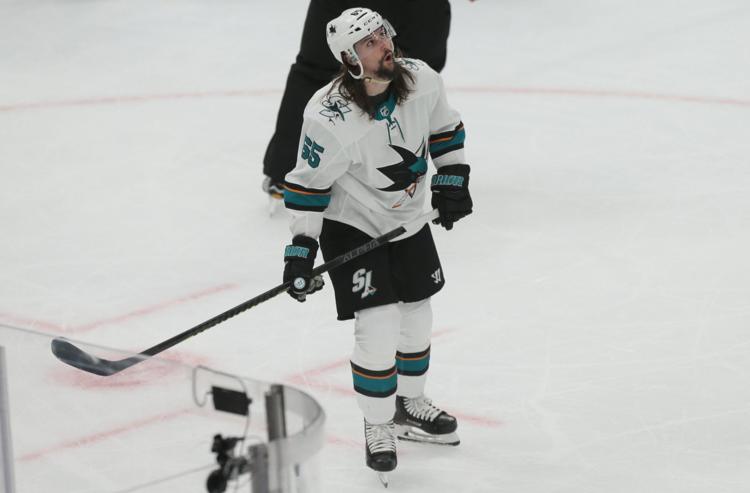 Blues look to redeem in Game 4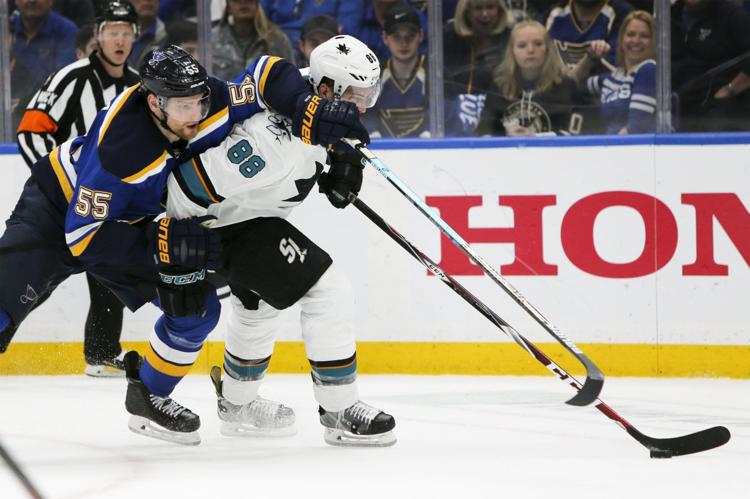 Blues V Sharks Game 4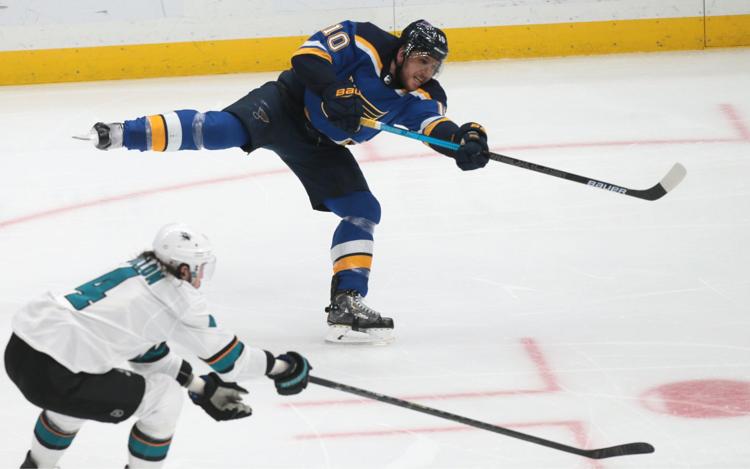 Blues and Sharks skate in game 4 of the semifinals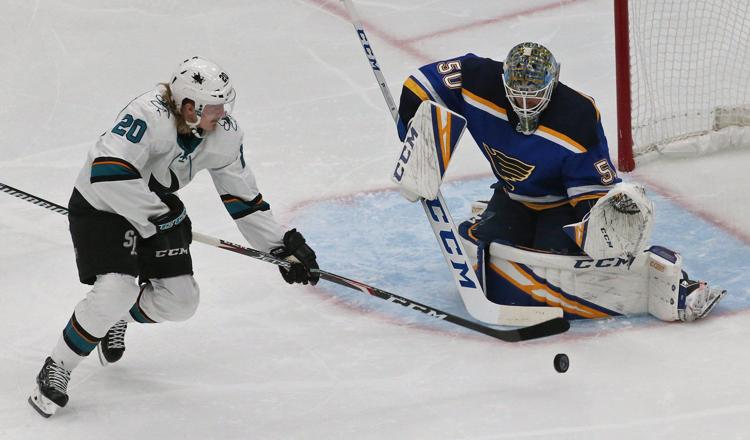 Blues V Sharks Game 4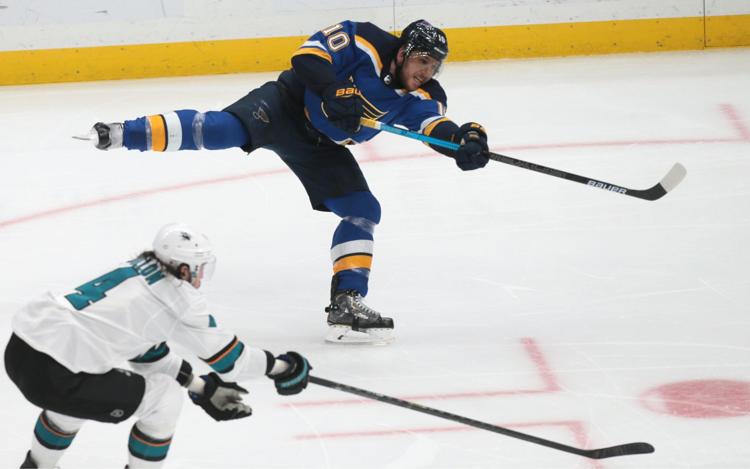 Blues look to redeem in Game 4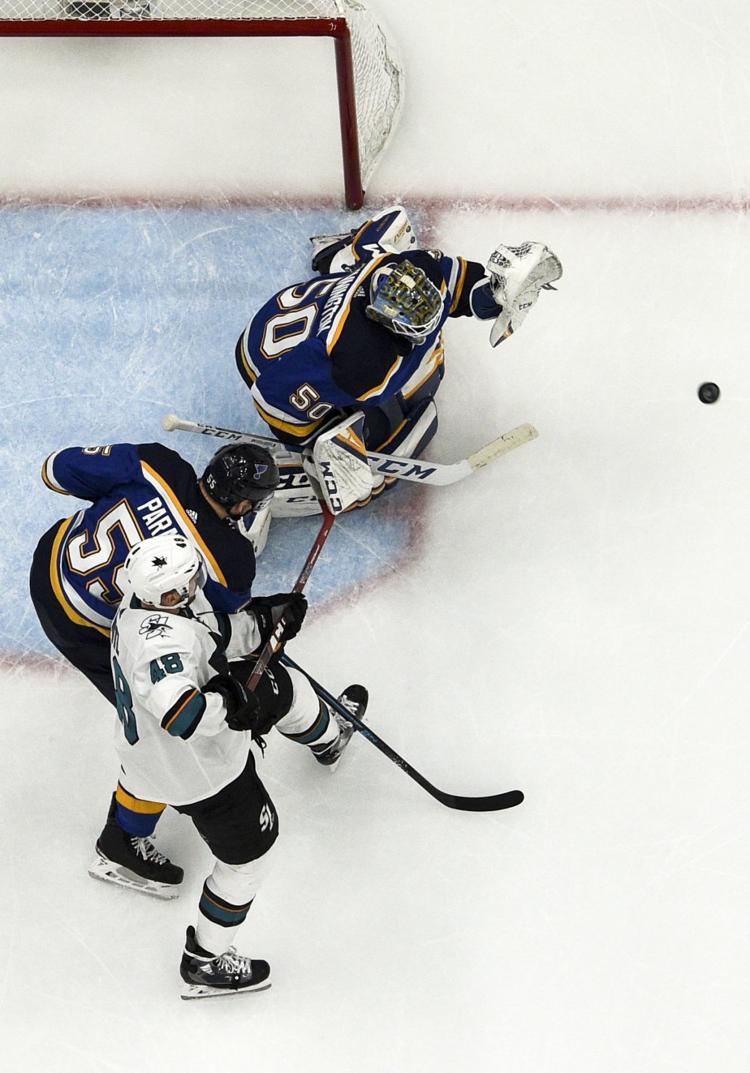 Blues and Sharks skate in game 4 of the semifinals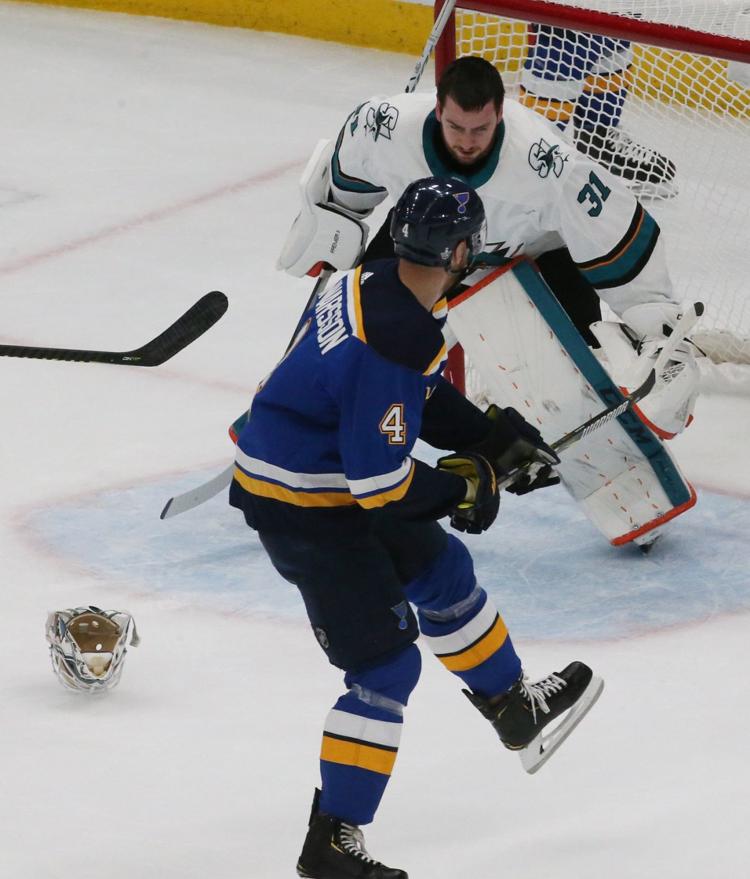 Blues V Sharks Game 4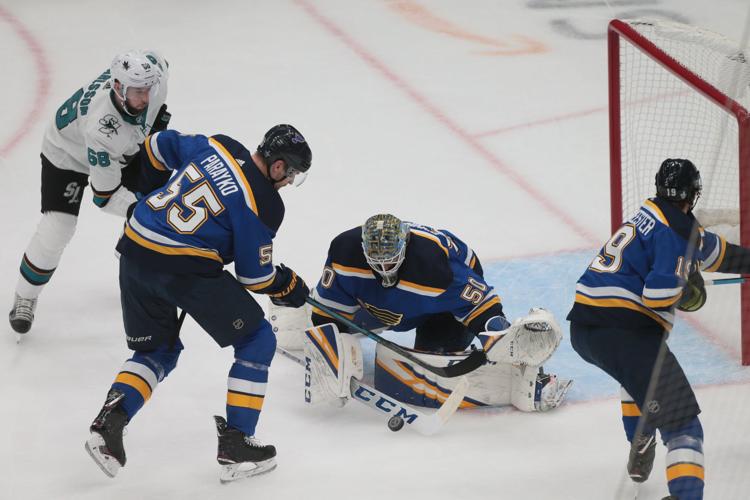 Blues and Sharks skate in game 4 of the semifinals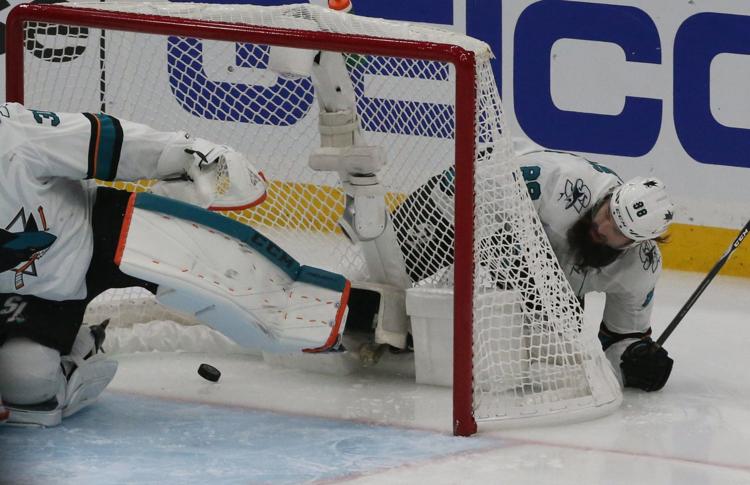 Blues V Sharks Game 4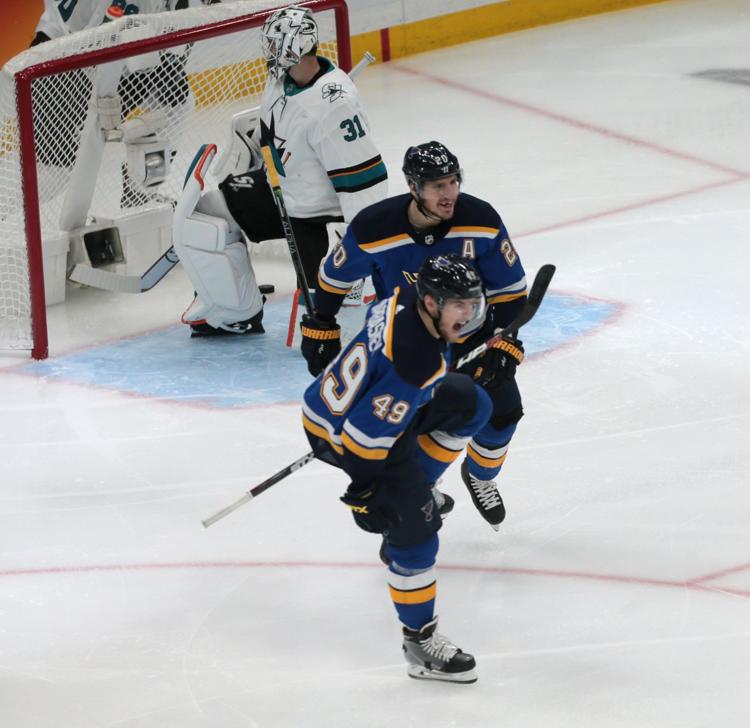 Blues look to redeem in Game 4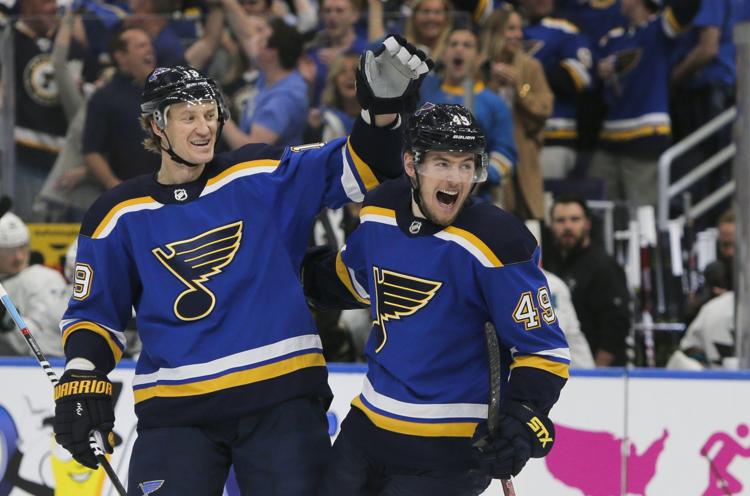 Blues look to redeem in Game 4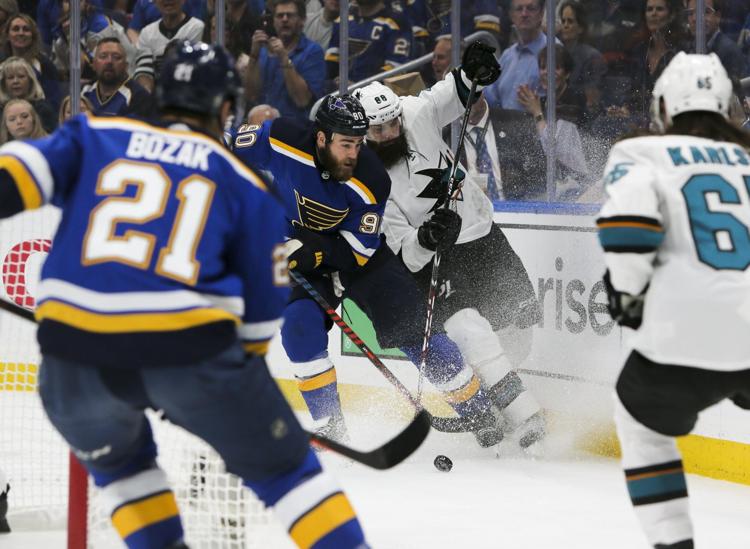 Blues V Sharks Game 4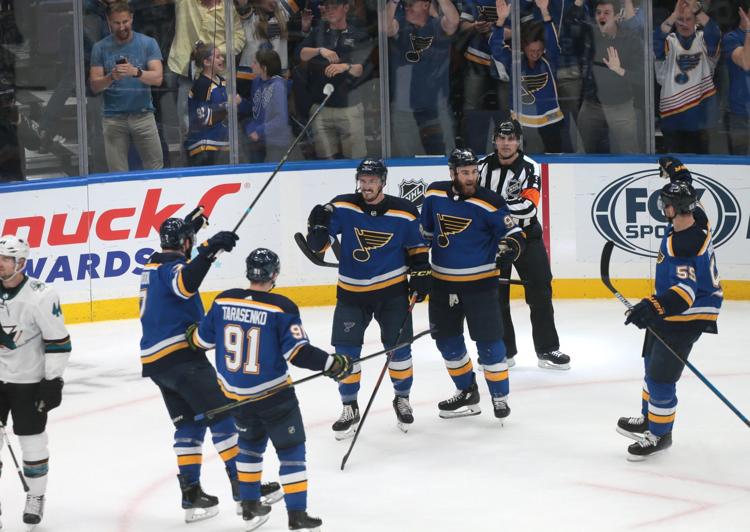 Blues V Sharks Game 4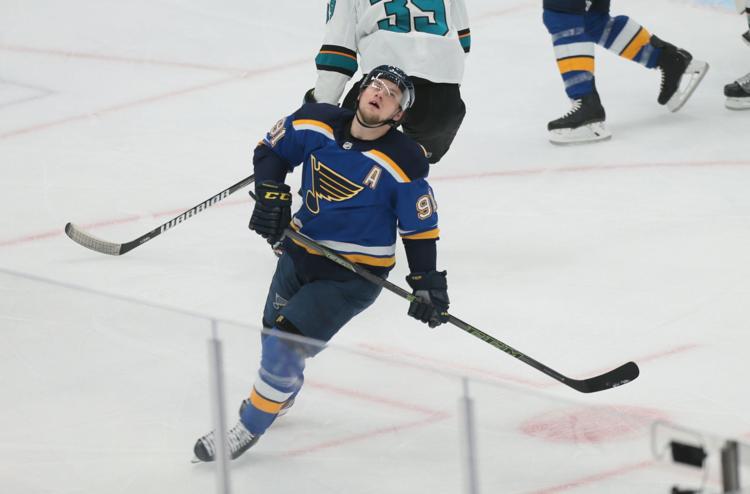 Blues and Sharks skate in game 4 of the semifinals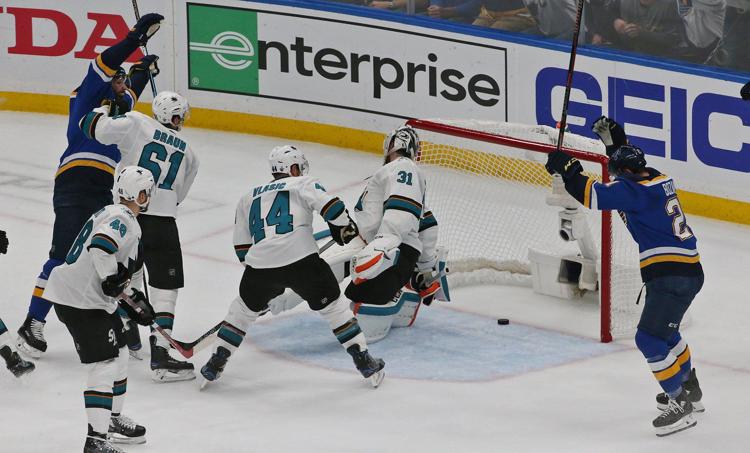 Blues and Sharks skate in game 4 of the semifinals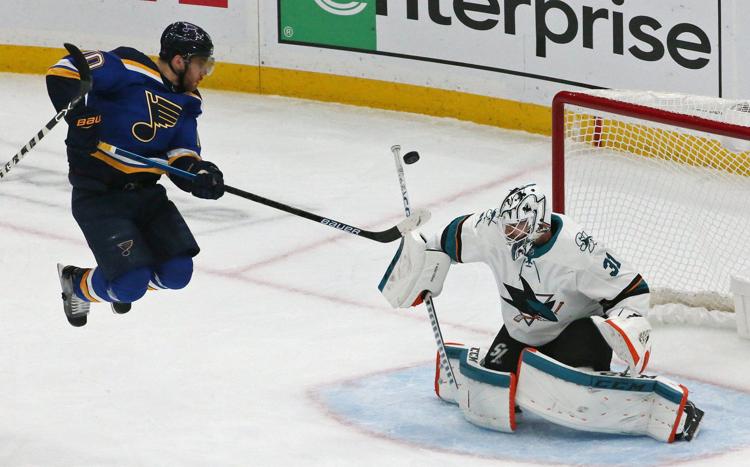 Blues V Sharks Game 4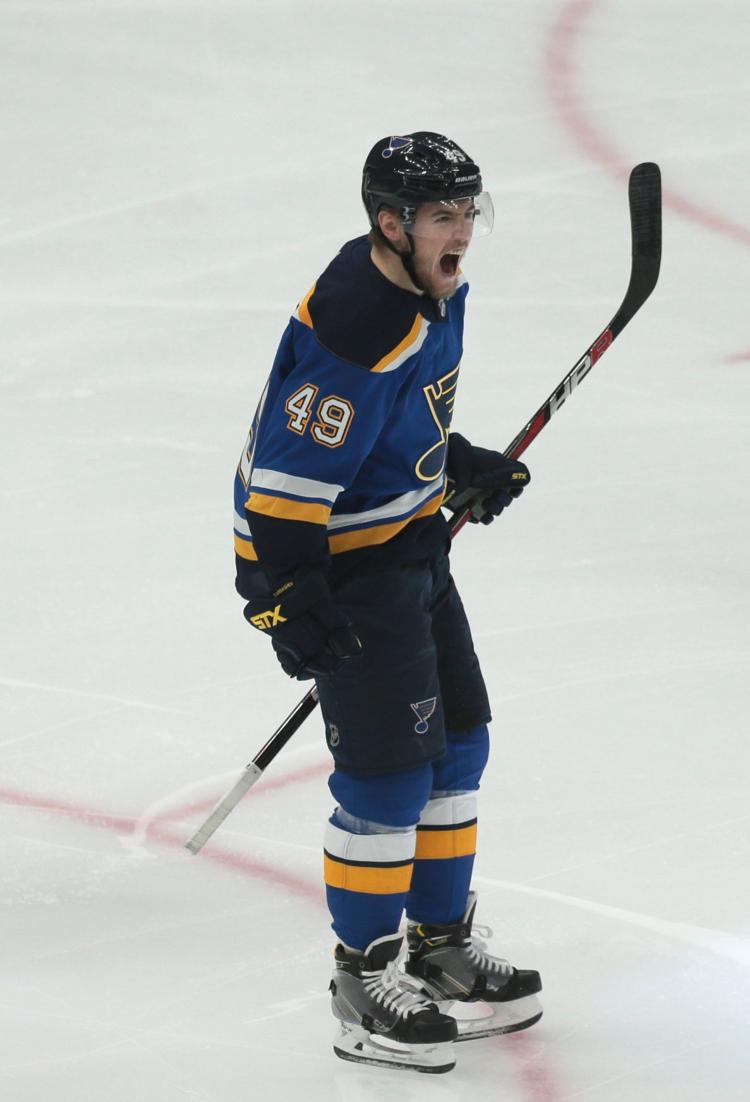 Blues and Sharks skate in game 4 of the semifinals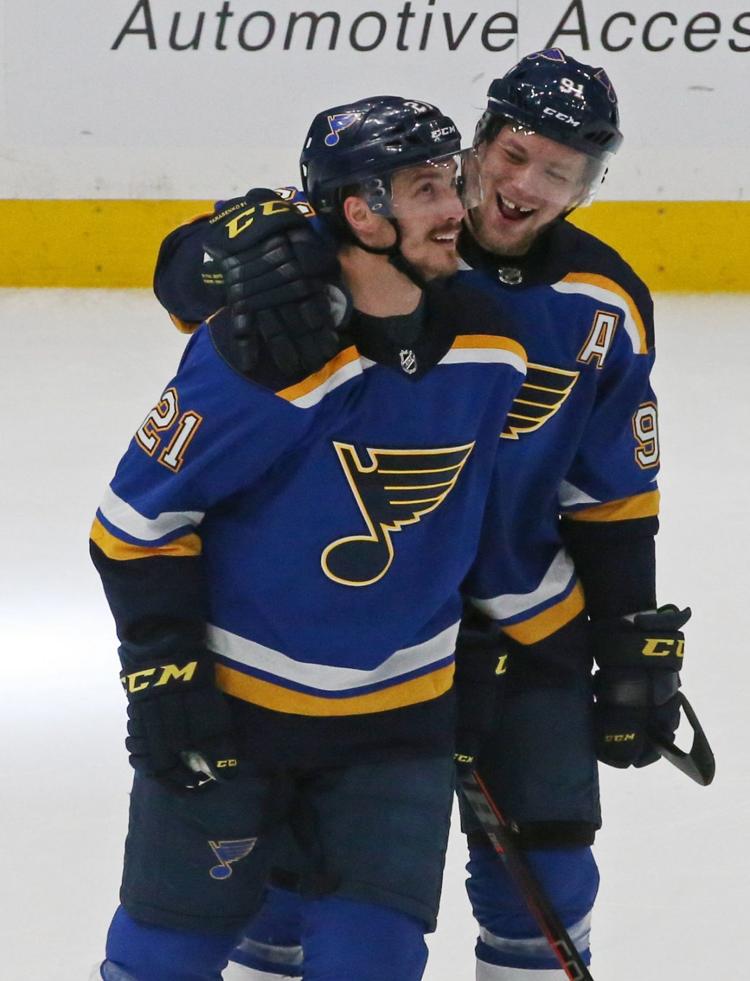 Blues look to redeem in Game 4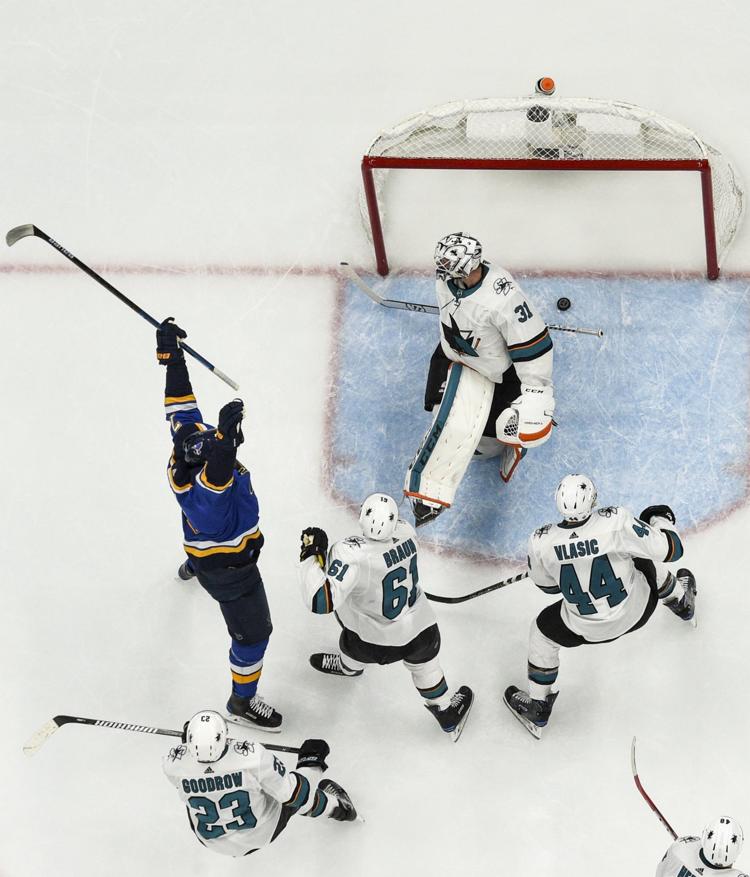 Blues V Sharks Game 4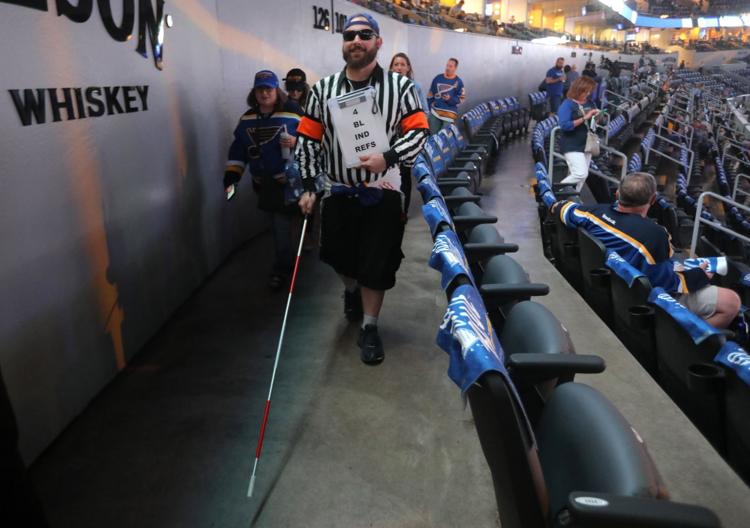 Blues V Sharks Game 4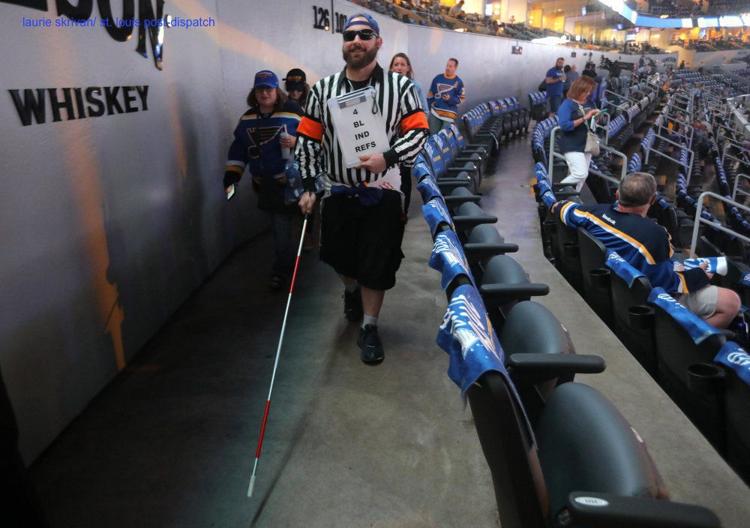 Blues look to redeem in Game 4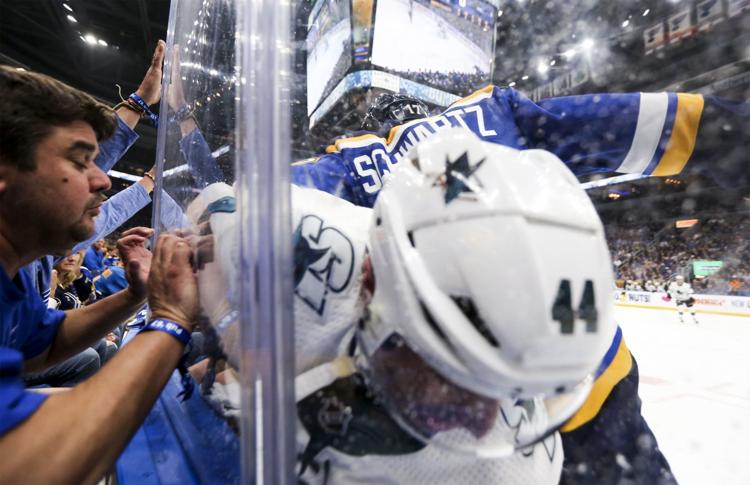 Blues look to redeem in Game 4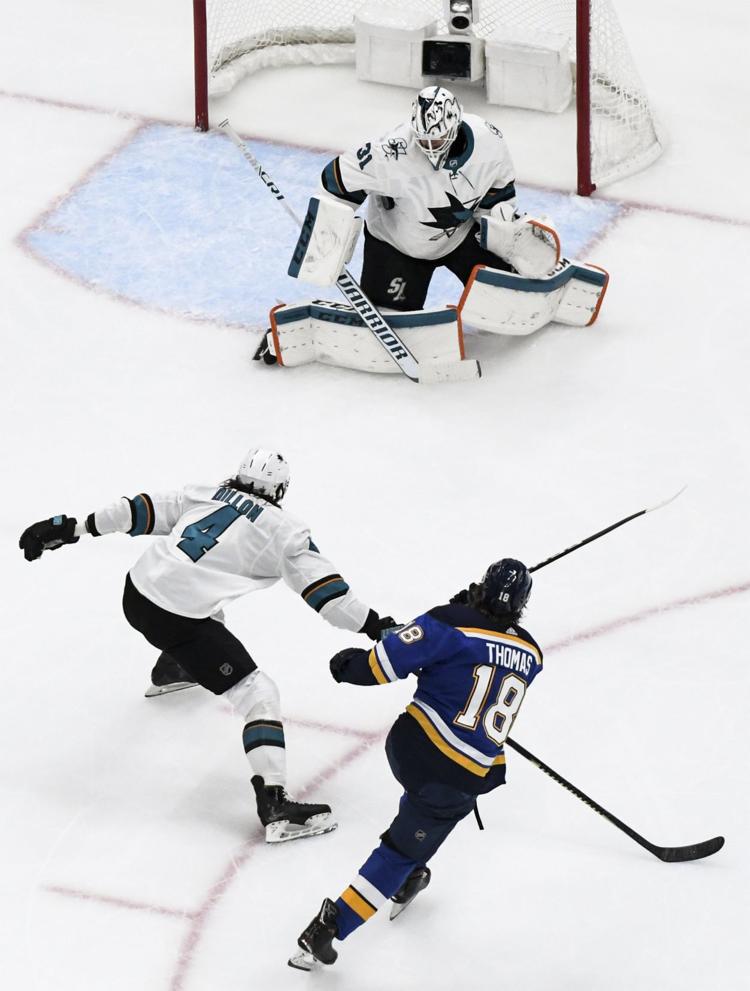 Blues look to redeem in Game 4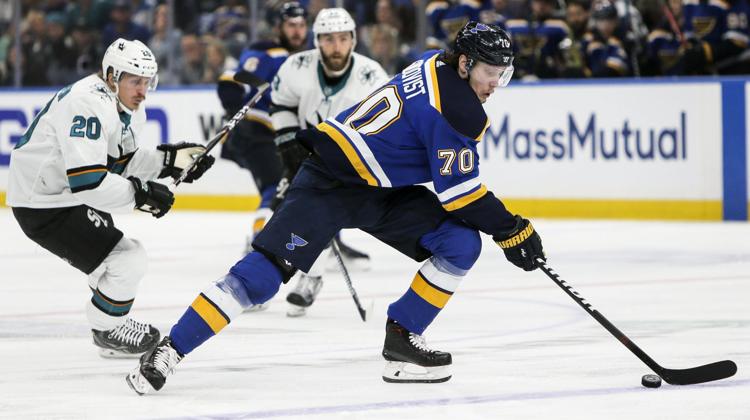 Blues look to redeem in Game 4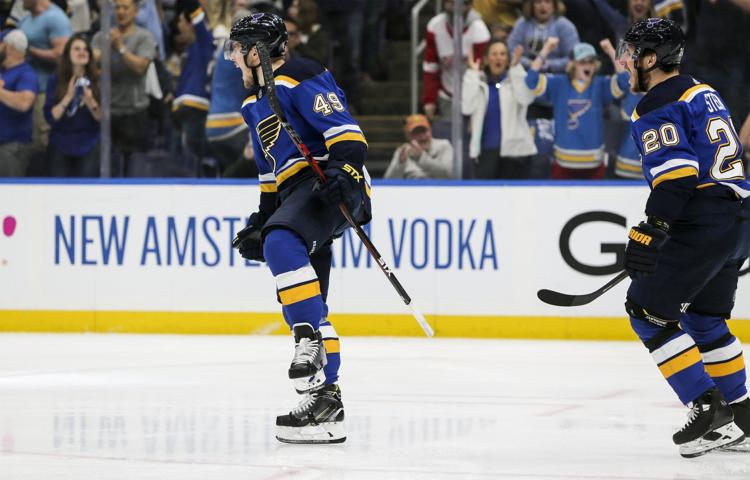 Blues look to redeem in Game 4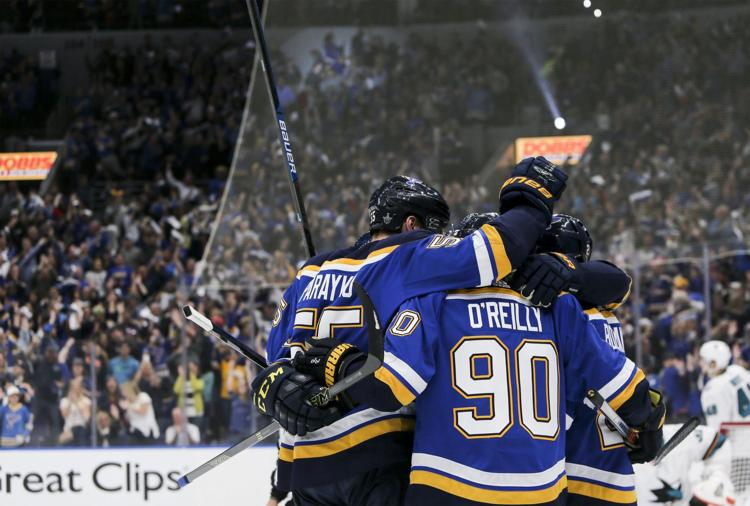 Blues look to redeem in Game 4